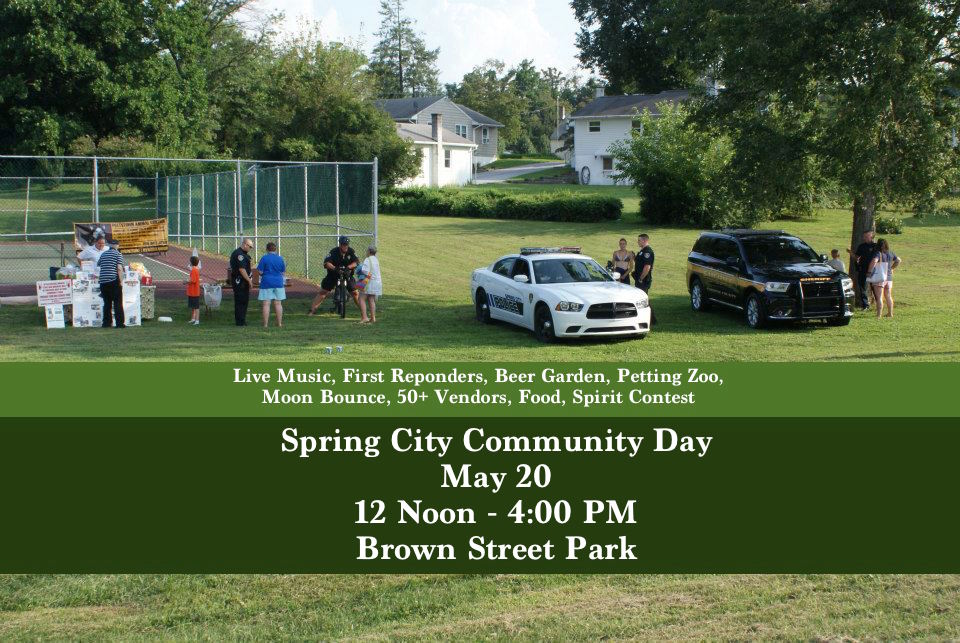 Date: May 20
Time: 12 Noon – 4:00PM
Location: Brown Street Park
The Spring City Community Day will feature live music, food, vendors, and activities for children.
Current Vendor List
Pearse Crochet & Hand Crafte
The Owl & the Squirrely Cats
Gutter Helmet by Harry Helmet
Kistler Family Chiropractic
Chester County Planning Commission
Kistler Family Chiropractic
Mitchell & Mitchell Wines, LLC
First United Church of Christ
Villari's Self Defense Centers
U.S. Congressman Ryan Costello
Spring City Women's Library Club
If you are interested in becoming a vendor please Click Here.